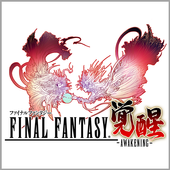 FINAL FANTASY AWAKENING 3D En v1.17.0 Mod Apk [Mod Menu]
Description :
When nine and nine meet nine, here we come! The first 3D ARPG of FINAL FANTASY in Indonesian has launched, and will bring you to the creation of the world.
SQUARE ENIX authorized, the first 3D ARPG of FF in Indonesian, with exciting action experience and film-like CG, FINAL FANTASY AWAKENING will lead you into the world of FINAL FANTASY.
[Game Features]
|Back to classic. Brand new experience|
SQUARE ENIX authorizes, the first 3D MMOARPG of FINAL FANTASY in Indonesian.
|Film-like CG. New experience of story|
Inherit the world view of FINAL FANTASY Type-0. Highly restore the original storyline. A wonderful visual feast with more than 200 CGs.
|No turn-based anymore. Experience new JIT|
The first ARPG of Final Fantasy in Indonesian. Fluent action experience and cool battle scene give you a fantastic Final Fantasy world.
|Eidolon arrives. Summon the final reason|
Eidolon, the symbol of power and death! Bahamut, Ifrit, Golem, and Shiva offer you support to success!
|Heroes formation of Class Zero|
Different strategies with various hero bonds. Form your own Class Zero team!
|Throne of Paragons, cross-server PK|
Match cross-server opponents! 9V9, fight for the top throne!
|Dimension Battle. Cross-server Arena|
Destroy the base of the opponents for plenty of rare items!
Follow us: https://facebook.com/efunidff
1. Attack Multiply (Multiply your attack by any amount between 1 and 1000)
2. God Mode
3. Always Miss
4. Always Critical Hit
5. Max Attack Speed
6. No Skill Cooldown
7. Instant Rage Fill
8. Weak Enemies
9. Kill Enemies¹
10. SET VIP² (Set your VIP Level to any value between 1 and 20)
¹Kill Enemies button will kill all enemies that are alive.
²Only some perks available for VIP feature, you CAN'T clain packages or prizes.
LANGUAGE NOTE:
Game have Indonesian and English language that can be changed in the server selection screen or inside the game in settings.